Disaster comes day after more than 550 migrants rescued between Libya and Italy
Saturday 14 January 2017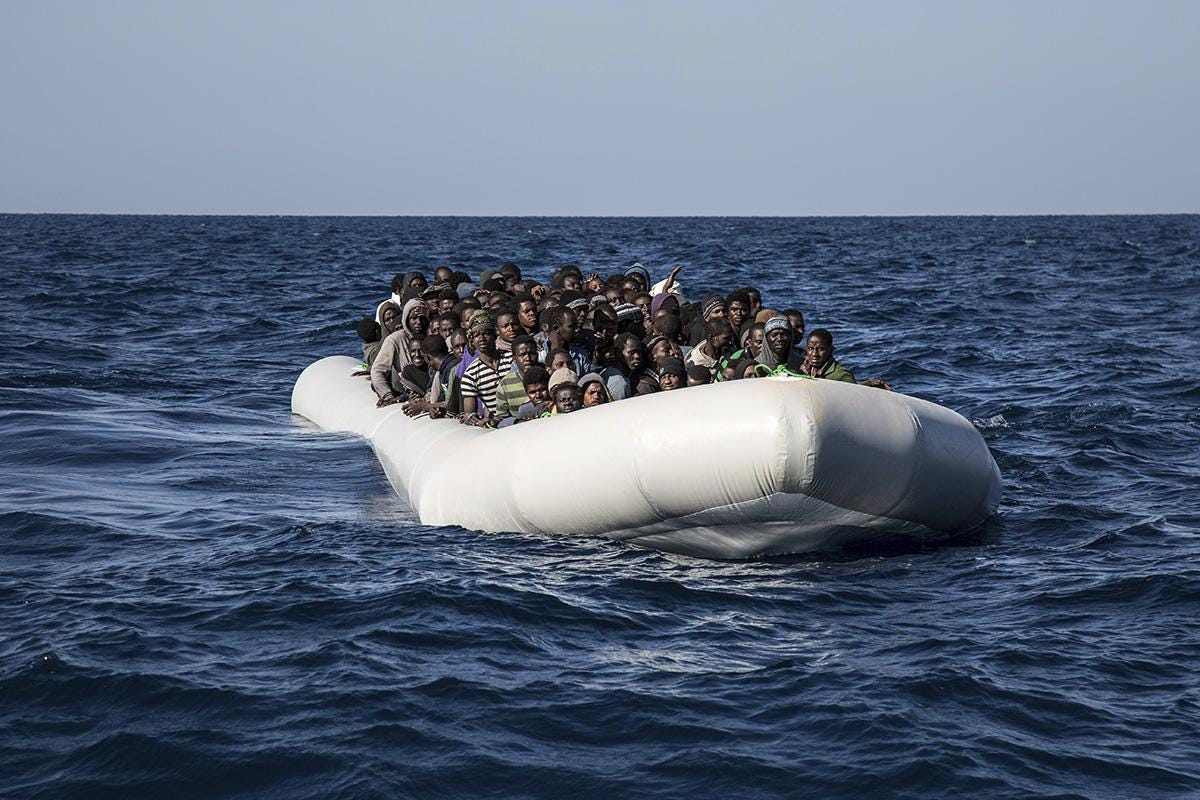 The disaster came a day after two migrants were found crushed to death in a dinghy AP
More than 100 refugees have drowned after a boat sank in rough conditions in the Mediterranean Sea as the crisis shows no sign of slowing.
The Italian Navy was searching for survivors from the vessel, which was believed to be carrying up to 110 people.
Only four survivors were pulled from the water, with at least eight bodies found so far.
​Flavio Di Giacomo, from the International Organisation for Migration, told The Independent around 106 people were thought to have died and described the conditions at sea as "extremely bad".
The boat went down in waters between Libya and Italy, which has become the deadliest sea crossing in the world since the start of the refugee crisis.
It claimed the vast majority of more than 5,000 lives lost in treacherous boat journeys to Europe in 2016, the deadliest year on record, with people drowning or being crushed or suffocated in overcrowded smugglers' boats.
Saturday's disaster was the worst single incident so far this year, which has already seen at least 122 deaths at sea.
Source=http://www.independent.co.uk/news/world/europe/refugee-crisis-migrants-asylum-seekers-mediterranean-sea-disaster-boat-sinking-100-rescue-latest-a7527596.html