Dictatorial regimes barricade themselves from scrutiny. Journalists are denied visas, territories closed off, and rare authorised visits take place under strict control, with access limited to selected places, people and themes that won't embarrass the autocrat. It is, then, no surprise that Eritrea, a country that has been compared to North Korea, is one of the world's most reclusive countries. Over its 25 years of independence, it has steadily become a one-president, one-party system, rife with human rights abuses. There is no constitution, no functioning judiciary, and no space for a meaningful opposition or a free media.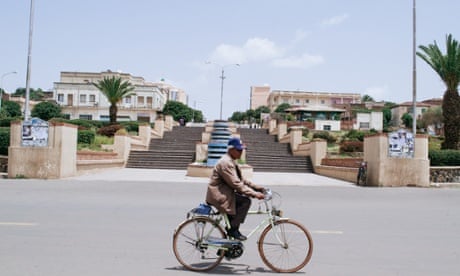 Breaking through the protective walls of the regime is especially urgent because, small as it is, this state of 6 million in the Horn of Africa has become a major source of refugees trying to reach Europe. Understanding the reasons for the Eritrean exodus – up to 5,000 leave each month according to the UNHCR – can help make sense of Europe's wider migration crisis, and also shed light on why so many individuals are prepared to risk death in perilous sea crossings.
So the Guardian is this week breaking the regime-imposed silence about how Eritrea treats its own people, through a series of articles, pictures and videos. Because journalistic visas are virtually impossible to come by, we have spoken to refugees and exiles, to opposition networks, and to people who have visited Eritrea in recent years. The human stories escape the shadow of the censors, and reveal how a population is subjected to unrelenting surveillance, with the constant threat of arbitrary arrest, torture, and the modern-day press gangs that force young men into indefinite military service, which often involves forced labour. There is the smuggled letter of an Eritrean father shocked to have discovered that his 19-year-old son had joined the flow of young people fleeing the country without telling his family. There is the Eritrean man who found asylum in the UK, and then chose to join an NGO helping refugees rescued in the Mediterranean. There are descriptions, by those who have managed to reach Italian shores, of what it means to live in fear in their native country, and accounts of how the decision is taken to gamble everything on making it to a better life overseas in the hull of a overcrowded boat. By putting faces and voices on the migration statistics, the human costs of dictatorship are revealed.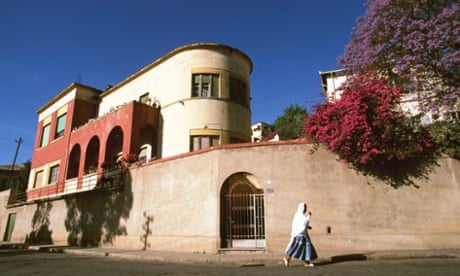 Side-stepping a media blackout by tapping sources outside the country has its limits. Reporting directly, and freely, from Eritrea would certainly be better, but it is impossible. Yet the testimony of those who have fled captures more complexity than might be imagined. Exiled Eritreans don't want their life experience to be described solely through the lens of repression and suffering: a passion for cycling, for instance, also emerges as part of a culture. The many sides of day-to-day Eritrean life, must be recognised, just as the nightmarish nature of the regime must be relentlessly denounced – as it was in a damning and timely UN human rights report.
Eritrea is bleeding parts of its population not because it is the scene of a war – the war with Ethiopia ended over two decades ago – but because a regime of terror does not hesitate to trap many of its citizens in something that resembles slavery. It's not that elections are flawed: Eritrea has had no national elections whatsoever since independence in the early 1990s. The rule of president Issaias Afeworki, which has been unbroken ever since, may cloak its brutality in convenient anti-colonial rhetoric. It may resort to intimidation, death threats, online trolls and other propaganda tools to try to defuse criticism. And it may equally continue to refuse access to UN human rights investigators under the pretext that this would infringe on its sovereignty. But such subterfuges do little to hide a crude reality that Eritreans who have fled are desperate to describe. Their voices, a clear cry for change and relief, must be heard.
Source=http://www.theguardian.com/commentisfree/2015/aug/19/guardian-view-on-eritrea-listen-to-voices-mediterranean-europe?CMP=share_btn_link